If you have not visited our home page yet where we share with you our Highest Industry Closing Credit concept, then please familiarize yourself with that information first. Then return here to find out how our process works.   Buying a home can be overwhelming as there are so many steps to know about. In order to help work through those steps, a Buyer usually chooses a "free" Realtor to help them through. However, that Realtor you choose really isn't free as the Seller has already priced the Buyer(s)' Agent commission into the price of the home. So, we figured why not get you up to 50 percent  ⃰ of that back in your pocket? 
If you like that idea (and why wouldn't you?), here are the steps to do so:


Get pre-approved (if you need a loan to buy your dream home). We have partnered with a top mortgage broker that can help you with that if needed.


Find your home on your own, either by attending an open house, new construction tour, or any other way other than another Realtor agency showing it to you.


Fill out the contact us form with your info so one of our Realtors can contact you ASAP to discuss your needs and make sure we are a good fit for you. After that, we will write up and submit an offer. Part of this process includes pulling comps in your area to make sure you do not pay more than you should.


Our Realtors are top-of-the-line negotiators with some having other business experience as well. We want to get you the BEST DEAL possible. We will work with the listing Agent of your desired home and negotiate the best deal for you, keeping you apprised of every step.


Once there is an accepted offer, then we will work diligently on the necessary steps to close on your dream home. Most buyers do not realize the numerous steps and requirements needed to close on a home. No worries we got you! Check out the steps below to see how. 
*We offer up to 50 percent only in California currently. If you are outside of California, we still provide you a credit but it will be less as we have to work with other cooperative agents. We also can only pay the amount your lender allows.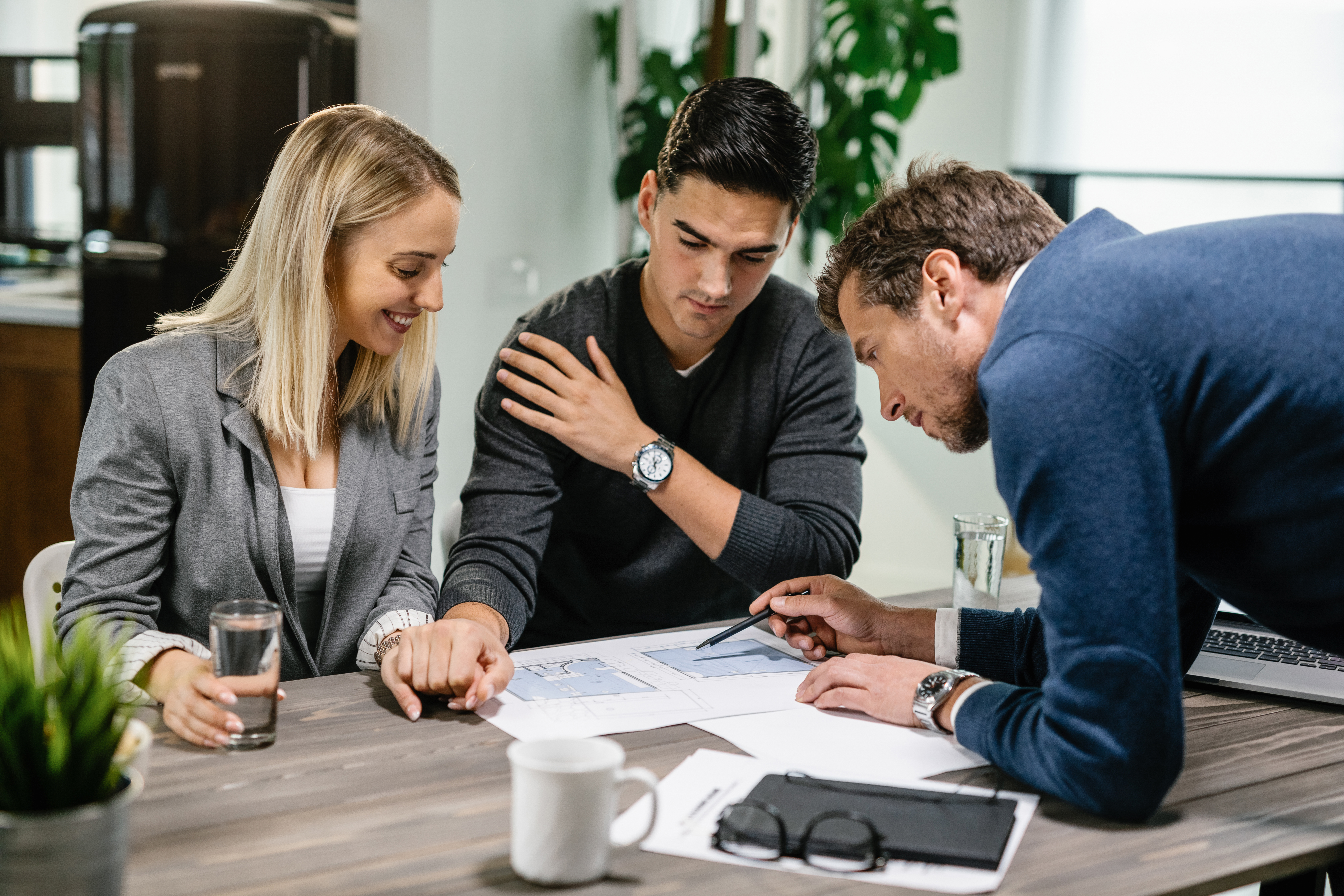 The listing agent opens escrow.
We will help assist you, along with escrow, to get the agreed-upon deposit per the Purchase Agreement (RPA) into the open escrow as required.
We will help you with all the paperwork required for a transaction. There is an average of 100+ pages to review and sign. Our Realtors along with our transaction coordinator are excellent at helping you understand each document required.
We will arrange for an inspection via one of our approved licensed inspectors in your area.
We will work with your lender to assure an appraisal has been ordered if necessary. (All lenders require an appraisal but with an all-cash offer, it is the buyer's choice) 
After the inspection report comes in, we will work with you to submit a request for repairs (if needed) to the Seller(s) via the listing agent. 
We will work with your lender to stay on top of your final approval and conditions.
We will help you know the time to release any contingencies and explain to you why or why not.
We will deal with all the other issues that may arise to get you to your closing.
Through escrow and at closing we will pay up to 50 percent  ⃰ of our commission received towards your closing costs. The amount depends on your lender's allowance as we do not make that decision. However, we assure you we will save you thousands of dollars you would not receive by using any other Realtor for your purchase.
In closing, we will work with the listing agent to get you your keys to your new home and take care of any last-minute incidentals.
We know that seems like a lot of steps, but our Agents know how to hold your hand just enough that the steps will seem very small and easy. After all, you have a lot to do getting ready to move into your new home.


With all the money you save on your closing costs, you can pay for movers, upgrades, or new additions to your new place, a vacation once you settle in, or you can even get a jump on paying off your new home.


We will do all the heavy lifting of the home buying process, other than the actual moving itself…that, we will leave up to the movers.